Air Conditioning at MSE

We know that Air Conditioning is about far more than just keeping your cool. It is an essential factor in maintaining the optimum environment to facilitate increased productivity and performance of both employees and machines in the workplace. To ensure this you need outstanding air conditioning engineers.
As one of the UK's leading electrical and mechanical engineers, MSE have over thirty years' experience in the HVAC industry which is why we are trusted by big brands such as Rolls Royce, Jaguar Land Rover, Airbus, Vauxhall, Sainsbury's, Tesco, B&Q and Coventry City Council among many others. We are air con engineers that you can trust.
Offering the complete service
At MSE we cut out the middle man and employ a direct team of fully qualified and experienced engineers so that we can offer faster, higher quality and less expensive installation or upgrades to your equipment. If you are looking for an aircon engineer with expertise, we are the company to go to.
In addition to expert supply and installation, our central team can service, inspect and repair virtually any air conditioning and ventilation units across the Midlands and nationwide to ensure that your HVAC is up and running as soon as possible.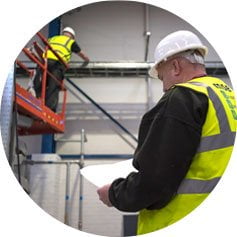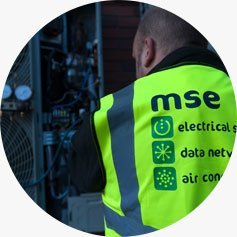 A reassuring service
Safety is paramount at MSE, and each and every ac engineer holds FGAS, CSCS, IPAF, and PASMA accreditation, and DBS clearance for your protection and peace of mind. Our high quality installation, excellent customer service record and expert advice over the years has resulted in MSE being recognised as the approved installer for Daikin and Mitsubishi HVAC equipment. This means that we can offer you, our customer, an unparalleled five year parts and labour warranty on all air conditioning units serviced and maintained by MSE.
Your fully qualified team
We employ only the best, highly skilled engineers to continue the legacy we have built at MSE. Our discreet, professional team are able to undertake any necessary electrical or general building work with the minimum of disruption to you and your staff, enabling you to get on with what you do best; running your business.
If you want to know more about how we can improve your efficiency through excellent AC systems, or receive a bespoke quote to suit your individual requirements, please contact us today on info@mse-uk.com.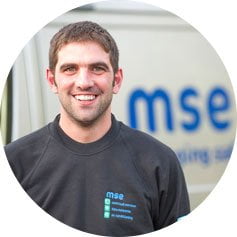 Contact Information
MS Electrical Engineers & Contractors Ltd
Bridge House, 26 Hewell Rd
Redditch
Worcestershire
B97 6AN.