Electric Car Charging Points
Electric Vehicle Charging
With more and more people choosing to switch to electric vehicles there's never been a higher demand for electric car charging points. Businesses and homes alike are installing EV charging points and, given the high voltages involved, it is of paramount importance that you take care when choosing an electric charge point installer.
What is electric vehicle charging?
Electric vehicles are powered by motors which run from large batteries. These batteries require regular recharging in order to provide the power needed by the motors, and an electric vehicle charging point is the easiest way to recharge your car.
Electric car charging points UK wide are springing up in car parks and at roadsides. These are typically higher power than home electric car charging points and can charge a car in an hour or two or less.
EV home charging stations are more often designed to draw from a domestic supply and charge a car overnight. Where a charging point is not available, it is possible to plug directly into the mains, but this is exceptionally slow compared to the service offered by dedicated EV charging stations.

Data Servers or Server rooms

Offices and commercial space

Factories

Production Space

Retail stores
Warehouses and Logistic Facilities

Workshops
Residential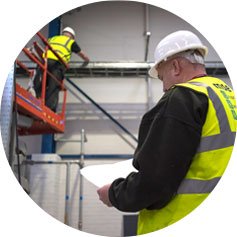 Offering the complete service
Installation
Electric vehicle charging point installation is neither as time-consuming or expensive as you might expect. A single home charging point can be installed in a matter of hours and is virtually maintenance free – apart from periodic electrical safety checks.
Electric car charging points for business are a little more involved as typically several are installed at once in order to provide multiple electric vehicle charging points. Car charging point installation can be done in one specific location on your premises or scattered across your property to give access to  EV charging solutions in multiple locations. Automatic monitoring systems can ensure that power is spread across your network, avoiding grid overload.
Data can be gathered from the charging station to enable you to see which charging points are in use, how much electricity has been used by the charging points and other information. Where charging points are provided for the sole use of your authorised vehicles MSE can provide access control.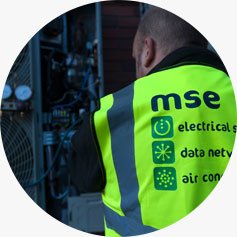 A reassuring service
Cost
Call us today to find out how much EV charging station installation costs. MSE has experienced EV charging point installers and can provide competitive quotes for all types of electric vehicle charger installation. Once installed, publically available systems can be added to the map of EV charging stations UK, and are ready for use immediately.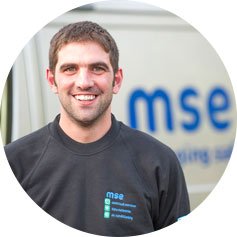 Your fully qualified team
Keep Unwanted Parking At Bay
Whatever your reasons for wanting to control access to your parking area, MSE are able to help. We offer a full installation, maintenance and repair packages at competitive prices so call us now to see how we can help.
MSE – Experience Shows
We have over 30 years experience providing electrical services to businesses in the Midlands, and have the awards and accreditations to prove our expertise.  We continually improve the skills of our workforce to ensure that they have the most up-to-date training and we are ISO 9001 accredited. If you want to trust your Electric Vehicle charging point installation to a professional and well-established company, then call us today on 01527 582730 to see how we can help you take your next step into the future of motoring.
Contact Information
MS Electrical Engineers & Contractors Ltd
Bridge House, 26 Hewell Rd
Redditch
Worcestershire
B97 6AN.
01527 582730

sales@mse-uk.com