MSE provides specialist Air Conditioning & Ventilation services for commercial, residential and industrial premises of all sizes.
Air Conditioning Service Birmingham
Do you require high-quality Birmingham air conditioning? If so, look no further than MSE. At MSE, we can provide you with everything you need from an air conditioning service in the West Midlands – Worcester, Birmingham, Bromsgrove and Redditch, including office air conditioning, industrial, air conditioning, commercial air conditioning and residential air conditioning.
We can also offer air conditioning installation, servicing, inspection and repair, and we welcome you to contact us at any point if you do wish to speak to any of our air conditioning specialists so you can weigh up your options and reach an informed decision.
Higher comfort levels
Today's air conditioning systems are more efficient than they have ever been thanks to advancements in technology and design. They can provide us with the comfort that we require throughout the year and have a pivotal role to play in all sorts of environments including schools, homes, offices, factories, shops and more. Air conditioning systems play two vital roles, which are heating and cooling. The best systems can work automatically depending on the temperature inside and outside of a building, and can even take air from warm parts of a building and redistribute it to cold ones.
Preventing illness
Air conditioning systems are also great for purifying air, which means they can play a big role in preventing illnesses and allergies being triggered. They can also reduce humidity, which means those working in or passing through environments don't have to experience unpleasant 'stickiness' during the warmer months.
There are temperature requirements you need to adhere to if you are in charge of maintaining shops, banks and warehouses, and you could face big penalties by failing to comply with these. Air conditioning makes it easy to follow the instructions laid out by authorities, keeps staff happier and more productive and provides visitors including customers with valuable comfort.
Accredited by various bodies
At MSE, we are an accredited installer of Mitsubishi Electrics air conditioning systems and are D1 approved installers of Daikin air conditioning. Furthermore, we are all CRB-checked, which means we can carry out installations, repairs and servicing in environments such as schools.
We are F Gas registered and have accreditation from Construction Skills Certification Scheme (CSCS), International Powered Access Federation (IPAF) and Prefabricated Access Suppliers and Manufacturers Association (PAMSA). All of this means you can relax in the knowledge you're choosing a reliable, reputable, highly-skilled and experienced company when you opt for our services.
Daikin D1 Partners & Mitsubishi Approved Installer
As a Daikin D1 & Mitsubishi Electric Approved Installer, we are recognised for providing excellent customer service, High quality installation and can provide expert advice and guidance on changing legislation and key industry issues.
One of the advantages of MSE being an approved installer allows us to offer you, the client a five year parts and labour warranty. Only air conditioning serviced and maintained by MSE will qualify for the 5 year warranty.
We also have access to all other manufacturer's extensive products and training courses, helping us to build on our skills for installation and maintenance purposes.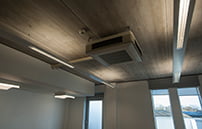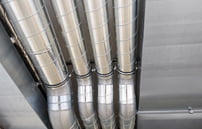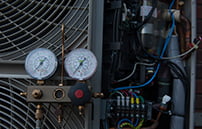 Fast turnaround and a high level of service
With MSE directly employing a number of fully qualified Service Engineers, we can attend any size air conditioning unit with a fast response time to ensure we get your air conditioning working as soon as possible.
Air conditioning supply
Air conditioning installation
Air conditioning servicing
Air conditioning inspection
Air conditioning repair
Finding out more
Talk to an MSE specialist today for more information about our air conditioning and ventilation services. We can provide outstanding air conditioning services for commercial, industrial and residential customers, and the fact that all our electrical engineers and builders work in-house means you don't have to worry about paying for costly sub-contractors when you choose us. If you have been searching for air conditioning supply, installation, servicing or inspection services from a market-leading company that you can trust. Speak to us today to discuss your requirements.