Flooring Installation
Whether you've taken over a new building, or simply want to change the currently flooring in your business premises, it's important that you consider every aspect of the job to be done, and here at MSE, we can provide a range of flooring installation services to suit your needs. Flooring services and installation include preparing the original floor ready for the new flooring to be started. The installation can also include different aspects such as painting, sealing with resin, marking and even tile floor installation, and these different options need be carried out by a flooring professional.
What we can help with
MSE offer various different types of floor installation to suit the needs of your project. For example, we have dust proof flooring, polished concrete, diamond grinding, specialist forklift truck coatings and epoxy resin. In preparation to starting your finished flooring, our specialist systems can remove grease, old paint and contamination and we would complete this preparation before starting any of our flooring techniques to provide a high quality finish.

Data Servers or Server rooms

Offices and commercial space

Factories

Production Space

Retail stores
Warehouses and Logistic Facilities

Workshops
Residential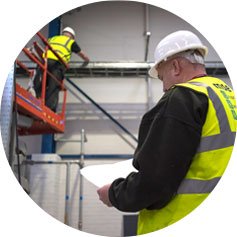 Offering the complete service
Epoxy Resin
For workshops and factories, eliminating dust is a great bonus and the epoxy resin can do that for your workplace. It offers a low maintenance and seamless finish with a big advantage of being anti-slip which is a main concern for health and safety in the work place. This type of flooring means we can help you create a hazard-free working environment.
Tiled flooring you won't have to wait for
Another low maintenance but extremely reliable is tile floor installation, using tiles that are also durable. We understand that time matters when working on large project and the Flexi-Tile is quick to install across large areas such as warehouses and are perfect for large, heavy machinery and pallet trucks. This can be laid in stages which means we cause minimum disruption and the preparation for this choice of flooring is minimal. It also has some similar benefits as the resin, such as being anti-slip and stain resistant.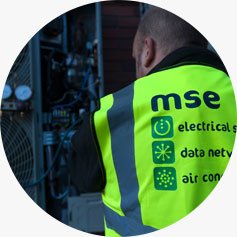 A reassuring service
Not sure what you're looking for
Here at MSE, we don't expect you to be experts in flooring, after all, that's what we're here for. If you're not sure what would work best for your business in terms of flooring we'll be only too glad to talk your options over with you, taking into account your specific requirements and coming up with a range of options for you to choose from, and we'll tell you our opinion on what we feel would work best with your space. We can also at this point discuss the best ways to  ensure minimum disruption whilst completing our work, by creating traffic safe areas, and will figure our how to work around your time frame and budget. For your peace of mind our flooring comes with a full guarantee and manufacturer's warranty.
Ready to get started?
There's no time like the present to get in touch to find out what flooring would be best for your space and budget. Just call 01527 582730 and we can help you get a flooring solution that will last for a long time to come.
Contact Information
MS Electrical Engineers & Contractors Ltd
Bridge House, 26 Hewell Rd
Redditch
Worcestershire
B97 6AN.
01527 582730

sales@mse-uk.com