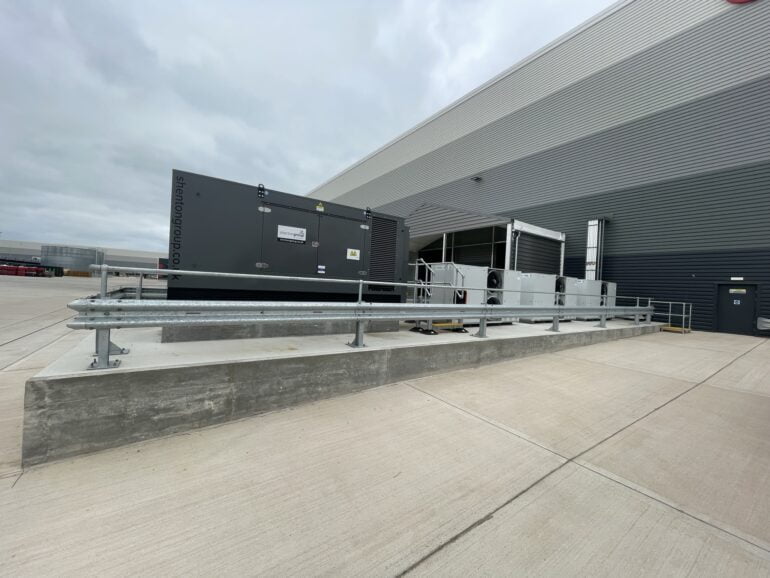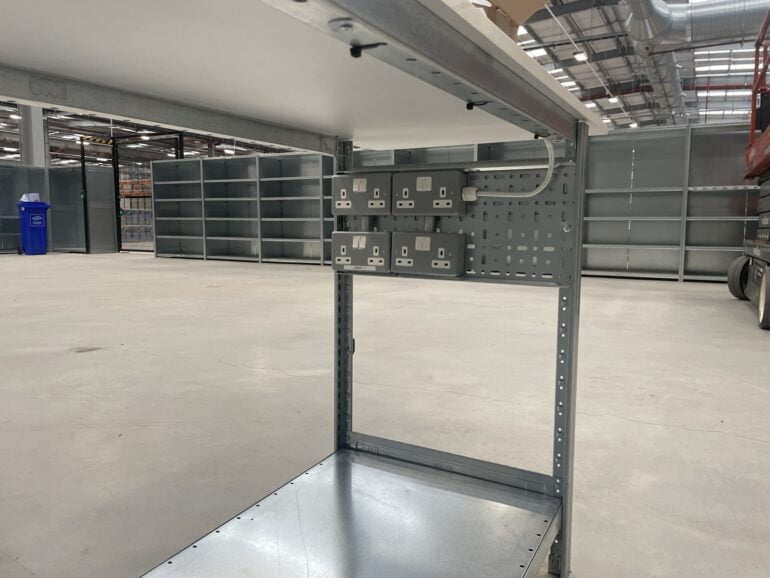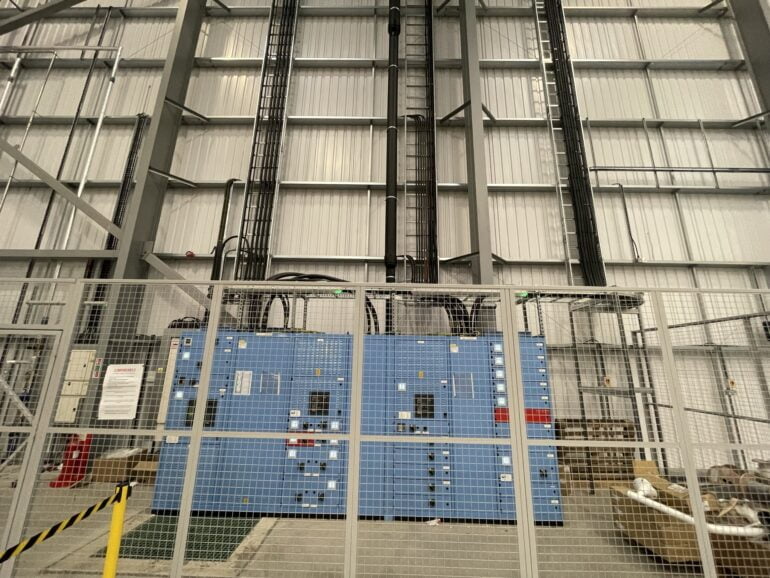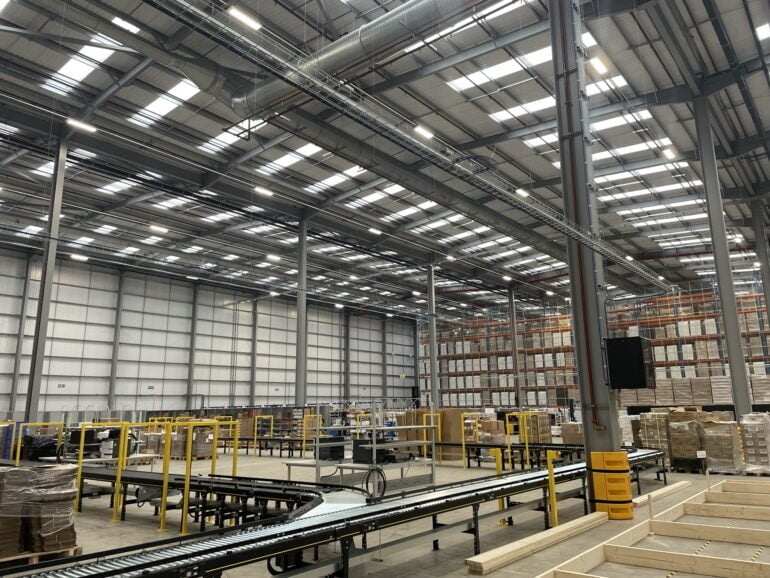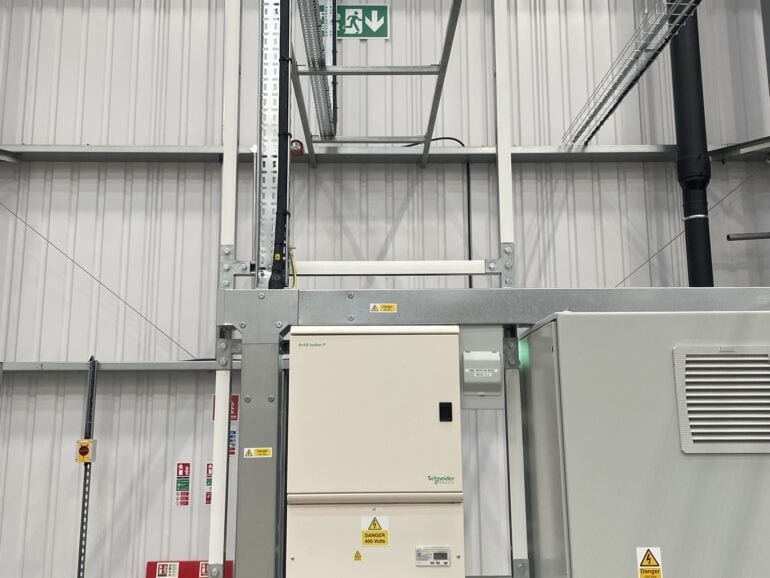 Project Description
MSE collaborated closely with a client on a new technology and pharmaceutical warehouse project. Initially, MSE was tasked with designing, supplying, and installing a 500Kva generator and supporting infrastructure for a state-of-the-art chiller system. Their involvement expanded to include sub-main distribution, main panels, and distribution boards. MSE's in-house design team created detailed construction proposals, while their engineering team developed a tailored program. Ultimately, the project was completed successfully within the agreed timeframe, budget, and program.
Design, Supply, and Installation of a 500Kva Generator and Back Bone Distribution
Client – Arvato Systems
Total Works Value – Circa £900K
MSE initially joined the project when the client sought a reliable power backup solution for their new technology and pharmaceutical warehouse's advanced chiller system. Tasked with designing, supplying, and installing a 500Kva generator, MSE ensured seamless power backup by providing the necessary cabling and distribution infrastructure.
As the project progressed, MSE's role expanded significantly, with the client entrusting them with additional responsibilities. MSE's in-house design team refined the initial concept, conducting thorough assessments and collaborating closely with the client to create a comprehensive construction proposal. Simultaneously, MSE's engineering team developed a program that met the client's expectations while adhering to budget constraints.
During the construction phase, MSE's experienced technicians diligently installed various electrical components, including sub-main distribution systems, main panels, and distribution boards. Their expertise and adherence to safety standards ensured high-quality installations.
Effective collaboration between MSE and the client played a vital role in the project's success. Regular progress meetings and open communication channels allowed prompt resolution of challenges, showcasing MSE's commitment to customer satisfaction.
The collective efforts of the MSE team and the client's support resulted in the project's timely completion within the budget and agreed program. The technology and pharmaceutical warehouse now benefits from a reliable power backup system and robust electrical infrastructure, enhancing the chiller system's operations. MSE takes pride in their crucial role in this successful project, further solidifying trust with the client.
In conclusion, MSE's collaboration on the technology and pharmaceutical warehouse project demonstrates their commitment to tailored electrical solutions. From design to installation, MSE's dedicated teams worked closely to realize the client's vision. The project's successful completion, meeting all requirements, reflects MSE's expertise, professionalism, and unwavering commitment to exceptional results.
Client feedback
Head H&S officer
I have always felt Mark and Garry conducted themselves professionally at all times. Nothing was too much trouble to undertake when asked. All jobs were carried out in safe manner, and I thought the service given was outstanding at all times. The dialogue was always very professional and friendly. David
Head Project Manager
What was the beginning of the engagement with our company like?
The relationship has been professional and friendly from the start, Arvato were introduced to MSE through the main building contractor during the construction phase of the EMG site.
How did MSE preform during the works?
Always willing to go the extra mile and support us throughout the EMG start up. MSE has ensured we were able to meet some very aggressive go live dates during our client migration projects.
What made you decide to go with MSE?
We wanted to have a single electrical contractor that could flex up and down as required during the project phases.
What would you say to other people considering using MSE?
I would highly recommend MSE for other people to use for large- or small-scale projects.