Renewables
At MSE, we offer a host of options when it comes to renewable energy installation, including solar thermal, Daikin Altherma Air Source Heat Pumps and Energy Saving Lighting. We are one of the country's most trusted renewable energy contractors and are ready to hear from you right now if you wish to learn more about our thermal renewable energy solutions including solar, heat pumps and lighting.
Our solar thermal systems
Solar thermal systems are designed to take heat from the sun and use it to heat water for your home or commercial premises. The panels on your roof act as a collector, absorbing the sun's heat. The water in the panels than heats up and the hot water is pumped through a coil in the cylinder. To be effective, solar panels need to face south. Whilst most panels are mounted on your roof, you can opt to mount them at ground level if you wish to or if root-mounting is not possible. They will need access to direct sunlight and will need to be between 20 and 50 degrees from horizontal. You will need a two-coil cylinder large enough to store two days of hot water and will benefit greatly from solar thermal if you regular take baths rather than electric showers. If you do have a combi boiler, make sure it accepts pre-heated water. In any case, you can talk to us today if you have any questions about your home or commercial premises' suitability for solar thermal.
Our solutions
Can help you save a great deal of money on your bills whilst helping you make a valuable contribution to the world around you. Innovative Daikin Altherma Air Source Heat Pumps Daikin Altherma Air Source Heat Pumps can replace conventional fossil fuel boilers and can be up to five times more energy-efficient. The pump is designed for vented and unvented systems and is suitable for homes as well as some commercial environments. The heat pumps take heat from the air outside and sends it to the heat exchanger inside. The sun can cater for up to 70% of hot water requirements and can even help you obtain hot water for free on overcast days. The system has an electrical back-up heater to offer extra heat when temperatures drop significantly. The heat pump can cover 90-95% of your heating needs over the course of a year. We can also come to your assistance if you're in need of energy-efficient lighting. We can offer light bulbs in various sizes, styles and wattages and can also supply you with energy saving lamps.
Over three decades of experience
All MSE engineers are FGAS registered and CRB checked. This allows us to work in care homes and schools to give just two examples. They are also have accreditation from Prefabricated Access Suppliers and Manufacturers Association (PAMSA), International Powered Access Federation (IPAF) and the Construction Skills Certification Scheme (CSCS). We are Daikin D1 partners and are a Mitsubishi Electric EcoDan Approved Installer. Talk to us today to learn more about our renewable energy installation services, renewable energy contractors, solar panels renewable energy services and thermal renewable energy for Midlands, Worcestershire, Warwickshire and Birmingham.
MSE install a variety of energy saving technologies:
Solar thermal
Daikin Altherma Air Source Heat Pumps
Energy Saving Lighting
Energy Monitoring
Power Logger monitoring equipment for energy usage.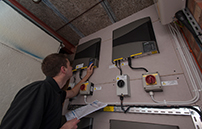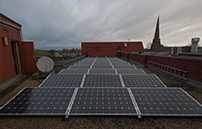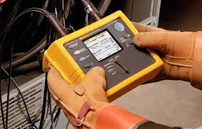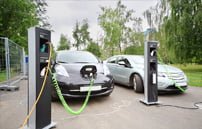 Covering the Midlands, Worcestershire, Warwickshire and Birmingham
Centrally located in the UK we provide a national service but we are ideally located for work in the Midlands, Worcestershire, Warwickshire and Birmingham.
Call Us Now
We'll Call you back