Thermal Imaging
Thermal imaging from MSE
Thermal imaging is used to identify defects in insulation and to identify air leakage. Thermal imaging surveys offer a series of benefits, such as offering quick, convenient inspection, helping with compliance, to show how effective installations are and to resolve disputes over faults. Thermal images are pictures featuring scores of surface temperature measurements. When cold air is leaking into a building, it will be reflected in the image as a cold patch on the floor, wall or ceiling. You will see warm patches on areas like walls and roofs when warm air is leaking into a building.
Increasing visibility
Thermal imaging is a great way to boost the visibility of objects that can't easily be seen by the naked eye. Infrared radiation of objects is detected before images are created and it is frequently used in environments that are lacking in ambient light. All objects give out infrared energy, which is referred to as their heat signature. Thermal images or cameras are heat sensors which can identify and detect even the smallest temperature differences. Objects aren't normally the same temperature as others near them, which means they are highly distinctive from each other when placed in a thermal image.

Data Servers or Server rooms

Offices and commercial space

Factories

Production Space

Retail stores
Warehouses and Logistic Facilities

Workshops
Residential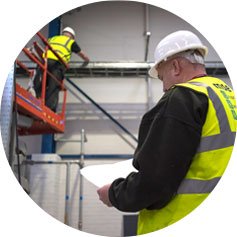 Offering the complete service
Identify faults
The technique of thermal imaging is often used to assess the performance of distribution and fuse boards and identify faults within them. Thermal imaging can identify dangerous rises in temperature caused by issues such as poor electrical contacts. Once the issue is identified, action can be taken swiftly to remove the risk of power loss, fire and outages.
Cabling and thermal imaging
Thermal imaging is often used when other methods to identify the source of problems have failed. Thermal imaging for cabling is often used in heavy industries which depend on tough, thick cables. If cables are enabled to break down, a great deal of productivity can be lost. At MSE, we have years of experience behind us when it comes to providing thermal imaging services to help you avoid downtime and keep your business moving forward. Our thermal imaging services allow us to detect leaks from pipes, substandard installation work and electrical shortages. You are more than welcome to contact us at any point if you do have any queries about the thermal imaging services that we provide.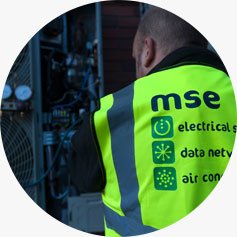 A reassuring service
Uncover issues before they worsen
Our thermal imaging surveys can uncover hidden issues that you may not be aware of, and our cameras are lightweight enough for surveys to be carried out without business being disrupted. The cost of carrying out a thermal imaging survey can be minuscule compared to the expense attached to repairing faults that may worsen if you don't act swiftly. Your survey can also help you identify waste and make your operating budget go much further, whilst boosting your energy-efficiency and helping you reduce your carbon footprint.
Getting in touch
To find out more about our distribution board, fuse board, electrical panel, control panel, electrical installation and cabling thermal imaging services, contact us today. You can reach us by completing the form on our website or by calling on 01527 582730.
Contact Information
MS Electrical Engineers & Contractors Ltd
Bridge House, 26 Hewell Rd
Redditch
Worcestershire
B97 6AN.
01527 582730

sales@mse-uk.com