Guide to Electrical Services
There are many great reasons for choosing MSE when you're in need of first-class electrical services. MSE have been providing specialist electrical services for clients from various commercial and industrial sectors for over three decades, with a high proportion of our assignments coming from warehouses, hotels, factories, offices and schools. Clients seek out electrical services from MSE for many reasons, including refurbishments, complete industrial fit outs and new builds. The experienced team at MSE can be relied upon to manage your entire project from start to finish, consulting our vast contacts book whenever needed to bring in the best building and general expertise on the market.
MSE engineers are able to carry out full NICEIC testing and inspections for all relevant electrical equipment, in line with all current British Standards. MSE can carry out inspections, testing and installation services, and we are fully committed to not just meeting but beating your expectations, every time. The range of electrical services offered by MSE is vast. We can provide everything from emergency lighting and fire alarms, to access control and security systems whilst ensuring your electrical infrastructure is of the highest standard possible. We can also help you if you require electrical inspection services and electrical testing.
Data Communication Installation
At MSE, we carry out data communication installation work for our clients frequently. We have built up an excellent reputation when it comes to data communication solutions that allow teams to connect with each other and the wider world at blisteringly fast speeds. We have vast experience when it comes to data installation and data cabling, having worked on a wide range of cable wiring assignments for clients from various industry sectors based on commercial and industrial premises. With our solutions in place, you can experience faster, more robust and efficient communication, whilst benefitting from outstanding wireless links.
We can come to your assistance if you require fibre optics, CAT5 and CAT7 cabling and have carried out work for a series of well-known and respected clients, such as the Royal Institute of Chartered Surveyors. We are a one-stop shop for electrical services including data communication installation for various market-leading names around the UK. You can count on us to utilise the very latest technology available to us, so you can benefit from the most exciting and efficient innovations the market has to offer.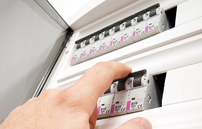 We offer an impartial and independent service based on addressing your specific requirements, budget and preferences. When you invest in high-quality cabling solutions, you can receive better longevity, superior performance, less downtime and a remarkable return-on-investment. Generally speaking, your cabling should last between 15-20 years before it needs to be replaced, and you will normally need to replace the network equipment around four times during this period. Copper has seen a substantial resurgence over recent years and is now much more dependable than it was previously. Although it was mainly associated with low-speed, short-distance networks in the past, it is now able to operate at 10GB rates. A mixed network that fuses a fibre backbone with copper cable could be right for you. Whatever the case, you can count on us to identify and implement a solution that's tailored directly towards your requirements.
Fibre optic cabling has proved to be particularly popular amongst our clients over recent years. Fibre optic cables are faster and more reliable than many traditional cabling solutions and can connect CCTV, computers, telephones and broadband. Another key advantage of fibre optic cabling is that it is light, thin and requires less power whilst carrying more substantial loads of data and delivering clearer, echo-free telephone calls.
There are many factors to consider when selecting the right cabling solution for your needs, including the network you wish to run, bend radius, existing cable and electromagnetic interference. We can take a close look at your current infrastructure to suggest the most appropriate solution.
Access control and security systems
We are also noted for the quality of our access control and security systems. Access control can be an indispensable tool for the businesses of today, ensuring only those who are authorised to do so can gain access to certain parts of business premises. Access control can also help you protect your employees and deliver a safe working environment to give all concerned the peace of mind that they require. Another great reason for investing in access control is that it can vastly diminish the chances of theft occurring. It's not always those from outside that may attempt to steal from a business, which means it can be essential to block people working inside your business from certain areas.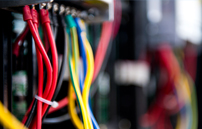 With access control, you can restrict access to high-risk areas which may contain cash, assets or costly equipment. Access control also provides you with detailed information on access, logging and recording information on visitor activity and telling you when an area was accessed, and the time access was granted. This information can be worth its weight in gold when investigations are taking place and can also help you manage attendance. Reports can even be created to let you know who is still inside the building if an emergency unfolds.
Access control can also help you dispense with keys, as access can be granted via swipe cards, fingerprints and buttons. You won't need to worry about keys being illegally reproduced and you can customise schedules, so employees can only gain access to areas at certain times.
At MSE, we have significant experience when it comes to supplying access control systems for clients from a wide range of sectors. We are passionate about delivering the security our clients require, and we can also provide a number of additional security services including CCTV.
CCTV
CCTV or closed-circuit television also offers a number of benefits to the security-conscious companies and organisations of today. CCTV can capture vital evidence to bring wrongdoers to justice when they gain or attempt to gain unauthorised access to your premises or when an employee has violated your workplace code of conduct. The efficiency of CCTV has grown dramatically over recent years, making images clearer and easier to derive valuable information than ever before.
CCTV can also act as a valuable deterrent to prevent criminal activities and other forms of wrongdoing from occurring. The simple sight of a CCTV camera can cause people to think again about carrying out illegal activities. What's also great about CCTV from a business' point of view is that it gives business owners a clear picture of exactly what is occurring during working hours. Crimes and activities that may need to be met with disciplinary action can be detected and solved much quicker when CCTV is installed. CCTV can also help you settle disputes between employees and customers whilst providing invaluable records on deliveries and other related activities, so you can ensure business is running smoothly.
Of course, there are many CCTV solutions available on the market today. At MSE, we can look closely at your current needs and circumstances to help you obtain a CCTV solution that is ideal for your requirements.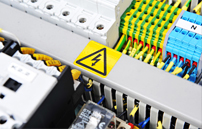 Building Management Systems
Our building management system solutions allow you to optimise the intelligence and efficiency of your building to make it smarter and deliver a more comprehensive overview of your operations. We have designed and implemented building management systems for clients from a range of industries and can either design a whole system from scratch or add new solutions to your existing facilities.
Our building management systems enable you to cut the cost of running your business whilst ensuring your assets, buildings and employees are protected. When an intelligent building management system is in place, you can enhance the security of your premises, gain greater control over who can and cannot enter your building and specific areas of it, enjoy better protection against a host of security threats and strengthen any vulnerabilities your building may currently be faced with.
Building management systems aren't simply focused on security. They can also help you reduce operating costs substantially. Systems can be designed to control the amount of energy and heat used by your building, provide better air conditioning, ventilation and lighting and window efficiency. We can provide you with the market's latest and most efficient technology to gain much greater control of your energy usage to vastly reduce waste. We can provide you with a tailored building control system to make sure your business premises are as comfortable, safe and secure as they possibly can be. Our engineers have the experience and expertise needed to provide you with building management systems that you can rely on all-year-round, whatever the climate has to throw at you, whilst keeping your assets safe and secure. Whether you need to start from the ground up or need a helping hand with moving things forward, we can help.
Emergency lighting
There are scores of good reasons for investing in an emergency lighting system. It's advisable for all business premises to have emergency lighting in place to support them if they are ever plunged into darkness for any reason. Emergency lighting can provide vital visibility when a primary power supply fails, for instance when a fire or a power outage occurs. Without backup lighting in place in the event of a fire, staff and visitors may find it impossible to find a safe way out of the building, which means that situation could be fatal.
Emergency lighting is powered by an independent power source away from the mains power and comes into life when mains power is shut off. This form of lighting can come in various forms, which can include lights on the floor that act as pathways to fire exits. Emergency lighting delivers constant lighting but isn't only useful when a fire breaks out. It can be indispensable when there is a power outage, ensuring employees can continue working even without their usual lighting source and that businesses can reduce lost revenue.
You may be pleasantly surprised to see just how easy and quick emergency lighting is to set up. At MSE, we can provide you with ideal emergency lighting solution that meets all regulations and standards and ensures the lighting you require is available even if you lose your main source of light. Emergency lighting is also highly-affordable and can deliver an excellent return-on-investment. We can provide emergency lighting for any type of building and can also come to your assistance with regular inspections and surveys to ensure your emergency solution will always be efficient when it is needed.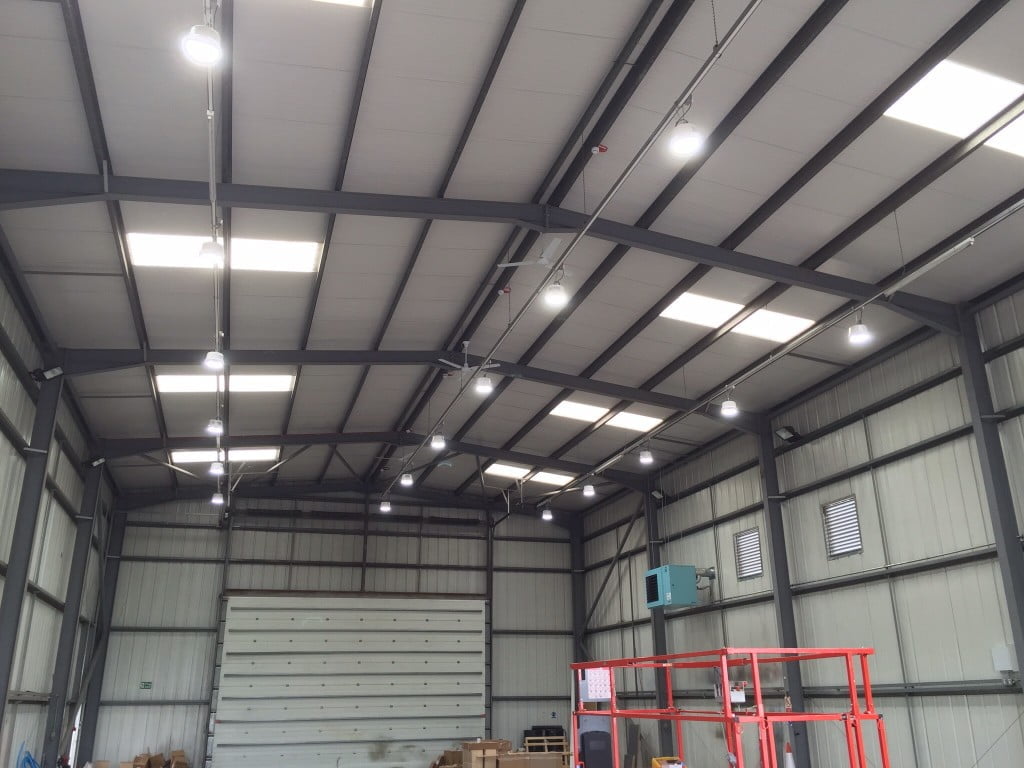 Fire alarms
At MSE, we can come to your assistance if you need to purchase fire alarms and fire alarm systems for your business premises. The way that fire alarms provide us with early warnings of smoke and fire have proved pivotal in saving countless lives over the years. Fire alarms can be installed all around your business premises and can be linked to remote monitoring systems so fire-fighters can be alerted to emergencies and head out to site immediately, even if nobody is in your building at the time that the fire breaks out.
When an adequate number of fire alarms are in place, you can gain the extra evacuation time you need before the fire spreads. Fire alarms can also prompt you to send for medical help, and firefighters can get to the scene quickly to retrieve people from the building. Fire alarms, extinguishers, exit lights and sprinkler systems all have an important role to play in any fire alarm system.
When you have a reliable fire alarm system in place, fire-fighters can gain control of a fire earlier, potentially saving more of your building. At MSE, we are experts when it comes to designing and implementing fire safety systems and can help you make your business premises as resistant to fire as possible.
Automatic rapid roller doors
Rapid roller doors are another facility that we specialise in at MSE. Rapid roller doors are commonly found in premises such as warehouses across the UK and further afield. They are normally installed in high-traffic doorways where a tight seal is required, and we can provide roller doors that adhere fully with your exact needs and circumstances. We can help you find automatic rapid roller doors that deliver an outstanding return-on-investment and can withstand high levels of use. We can also provide advice on operating the doors safely, so your staff can use them without putting themselves or anyone else in danger.
We supply tightly-sealed rapid roller doors that offer exceptional insulation and perform at the highest of speeds. Rapid roller doors are used in environments where segregation is required but infrequent access is still required. They are often used to meet needs related to pest control, temperature control and contamination, with the best rapid roller doors having a minimum open time and the tightest seals possible. Talk to MSE today if you do need help with identifying the right automatic rapid roller doors for your specific requirements.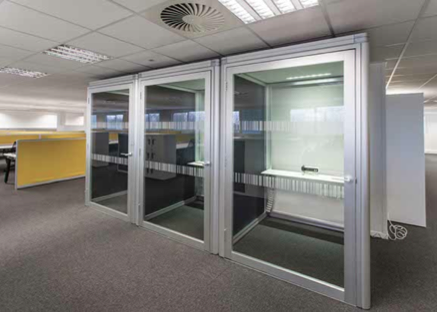 Automatic sliding doors                        
More and more companies from various industries are feeling the benefits of automatic sliding doors. Businesses invest in automatic sliding doors for many reasons. One of the most common reasons for purchasing automatic sliding doors is to save space. You may also wish to purchase automatic sliding doors when you require large, heavy doors which cannot easily be opened and closed manually. Sliding doors are used by a wide range of clients, including factory and warehouse-based businesses in particular. With more and more companies starting to outgrow their facilities, industrial sliding doors can be worth their weight in gold when it comes to creating extra space without being forced to relocate into bigger premises.
Sliding doors also offer substantial benefits when it comes to security, access and safety. These doors are placed on specially-designed tracks and open by either folding or sliding to the side. The chances of employees and equipment being damaged by the doors are vastly reduced thanks to the way that they don't need to swing in order to provide access. When sliding doors are fitted with seals, they can help business owners maintain the required temperature to keep productivity and comfort levels high. In some circumstances, sliding doors can be kept open for longer periods of time, such as in warmer temperatures. Sliding doors can also provide excellent sound insulation, enabling you to keep external noise outside, and to prevent your operations from irritating those that live close by. Talk to the experts at MSE today if you are considering in investing in automatic sliding doors for your business. We have many years' experience in providing sliding doors for our clients and always listen closely to what you have to say in order to identify and implement the finest possible solution for your specific needs.
Automated gates
We are also here to help when you require automated gates for your business. Automated gates have obvious benefits when it comes to security and can vastly reduce the chances of unauthorised access to your business premises being gained. Automated gates can play a big role in deterring would-be burglars and other trespassers. Not only do automated gates act as a valuable physical deterrent, they can help you save money on costly mobile patrols. You can add a range of useful facilities to your gate, including an intercom and a camera to enhance the security of your premises. With automated gates in place, you can provide your assets with the protection that they need so you won't need to worry about the cost of replacing them.
There are many options available to you when it comes to the appearance of your gates. At MSE, we can help you find gates that not only do the job to the highest standard but also provide an excellent visual fit for your premises. We can also provide you with gates that lock automatically after they are closed. To find out more about the wide range of automated gates we offer, simply get in touch today.
PAT Testing
One of the various commercial electrical services we offer is PAT Testing. PAT Testing is also known as 'portable appliance testing' and refers to examining electrical appliances and equipment for safety. Whilst many problems can be identified just by looking, others can only be diagnosed when an electrical subcontractor or contractor conducts electrical testing. In many circumstances, testing needs to be carried out by a fully-qualified, competent person, particularly when the appliances are being used in commercial and industrial environments. We can come to your assistance if you do have specific electrical PAT testing requirements, so don't hesitate to get in touch today to find out more. Contact us today if you require an electrical safety check, an electrical inspection or an electrical inspection report. When it comes to electrical inspection and testing, we lead the way in keeping you safe.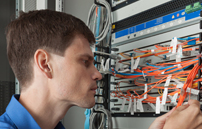 Air conditioning
Another field that we specialise in is air conditioning and ventilation. We can provide air conditioning for commercial, industrial and residential clients and are able to cater for a comprehensive range of needs. We can provide air conditioning installation, servicing, repair and inspection services. There are many great reasons for investing in or optimising your electrical air conditioning services. When high-quality air conditioning is offered, workplaces can become much more comfortable, with workforces becoming more productive as a result.
Advancements in technology have led to air conditioning becoming more reliable, efficient and versatile than ever. Air conditioning is used in all sorts of commercial, educational and industrial environments such as offices, homes, shops, factories, warehouses and many more. Air conditioning gives us the warmth we require when temperatures fall and the coolness we need when they rise. Many of today's systems can even take air from warm areas of a building and send it to cooler ones. Air conditioning can also prevent illness, which means it is ideal for addressing business continuity concerns. The way that air conditioning is able to purify the air also means those with certain allergies are being catered for. Air conditioning can also reduce humidity, so complaints about 'stickiness' in the air can be avoided.
It's especially important to invest in air conditioning if you are running a commercial enterprise as you may be met with sizeable penalties if you fail to meet certain temperature requirements. Air conditioning gives you greater control over temperatures and means you can keep clients, visitors and potential investors happy as well as your employees.
We are a Daikin D1 & Mitsubishi Electric Approved Installer noted for the first-class calibre of our installations and customer service. We are able to provide detailed advice on meeting changing regulations and planning for the future. As an approved installer, we can provide a five-year parts and labour warranty on air conditioning solutions, as long as the equipment is serviced and maintained by MSE.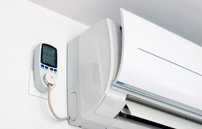 Renewables
As an eco-friendly company, we offer various renewable energy solutions, such as energy saving lighting, air source heat pumps and solar thermal systems. Our solar thermal solutions take heat from the sun to heat water for your business premises using panels to collect the sun's heat. The water is then heated up, with the hot water being pumped through a coil inside the cylinder. Our renewables are designed to help you cut costs and make a greater contribution to the environment. Simply contact us today to find out more about our various renewables solutions.
Our service packages
The service packages offered by MSE are designed to meet a host of needs whilst ensuring your business can continue to run smoothly. We offer a series of preventative maintenance packages for air conditioning, heating units, ventilation units and other forms of electrical equipment. When your equipment is tested and serviced on a regular basis, your business can comply with regulations whilst protecting the safety and well-being of all employees and visitors as well as their business assets.
At MSE, we are able to design bespoke service and maintenance packages to suit any requirements, and can include emergency cover and testing into your package. Service packages for lighting, PAT Testing, fire alarms, fixed wiring, access control, emergency lighting, emergency cover, heating systems and air conditioning are available. We are able to offer response times of just two hours for any emergency callout. Furthermore, we consistently aim to boost our reputation and efficiency as well as customer satisfaction by aiming for first-time fixes and the highest standard of operative flexibility.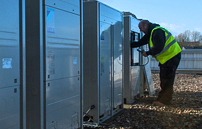 When electrical appliances and wiring are tested on a regular basis, lives can be saved as deaths from electric shock and fire are prevented. Our electrical testing and certification service also enables you to comply with all health and safety legislation. As NICEIC approved contractors, we are able to provide recognised certificates when testing is completed. The certificates that we provide are recognised by all leading insurance companies and cover emergency lighting, PAT safety, fire alarm safety, minor works and periodic inspections.
We have the experience, expertise and skills needed to meet all your service maintenance requirements. Should you have any queries about our service packages, don't hesitate to get in touch. Don't forget, we are more than happy to create tailored service and maintenance packages designed around your unique needs.
MSE and accreditation
One of the reasons you can feel assured you're choosing a reputable team when you opt for the services of MSE is the fact that we are accredited by a series of prestigious bodies. These include the International Powered Access Federation (IPAF), the Construction Skills Certification Scheme (CSCS) and the Prefabricated Access Suppliers and Manufacturers Association (PAMSA). Furthermore, all our engineers are F Gas registered. Each engineer is DBS-checked, which enables us to carry out work where vulnerable people are likely to be located including schools and care homes. We are approved installers of Mitsubishi Electrics air conditioning systems and D1 approved Daikin air conditioning installers.
Though MSE is based in the Midlands, serving customers in Warwickshire, Birmingham and Worcester, we have a national client base. Our customer network consists of a wide range of well-known clients, who continue to choose us over the competition when they require electrical services from a market-leading team with decades of experience to draw upon.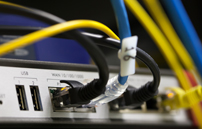 Why MSE?
At MSE, we offer a host of electrical services to boost the productivity, efficiency and security of commercial and industrial premises across Birmingham, the Midlands and beyond. We are able to assist you in a number of areas and can conduct all types of electrical work. We can be relied upon to install, service and maintain air conditioning systems of the highest quality, delivering the eco-friendliest heating and ventilation systems possible.
Regulations on air conditioning and their relationship with the environment have become more stringent over recent years. This means companies and organisations need easy access to quality advice and high-quality products when they need to maintain or replace their existing air conditioning. Our expert market knowledge enables you to reach highly-informed decisions on air conditioning procurement.
When it comes to data networking solutions, we also have an excellent reputation. We are able to both design and install data infrastructure and can link systems to optimise communication, providing wireless links, CAT5 and CAT6 cabling and fibre optics. Our virtually-unrivalled knowledge of data cabling, networking and installation enables us to design and implement a complete data infrastructure for your business from the ground up, or work with you to enhance an existing system if needed.
We are one of the most environmentally-conscious companies in our field and can introduce you to a wide range of energy-saving technologies designed to reduce your carbon footprint. We offer a wide spectrum of building installation and maintenance services and are noted for our flexible approach that always prioritises the needs of our clients, delivering the best value for money possible.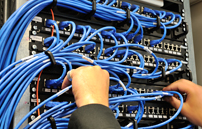 Not only do we have ISO 9001 accreditation, we are able to provide complete certification upon completion of all the projects we carry out. Though we work across a range of disciplines and product areas, our standards of workmanship and quality never slip.
There are also important regulations to be aware of when it comes to heating and ventilation. You can rely on us to provide you with the detailed advice you require to ensure you are meeting these guidelines and diluting contaminants, so your staff can gain access to the fresh air that they need. Our planned, preventative maintenance packages for air conditioning, heating and ventilation and other types of electrical equipment give our clients all the peace of mind they require whilst helping them to comply with regulation and keep employees and premises safe. We also provide various energy-saving technologies to reduce your carbon footprint and can offer a number of specialist services including project management, automatic rapid roller doors, automatic sliding doors and automated gates.
Choosing electrical contractors
It's always wise to invest a substantial amount of time into finding the right industrial electrical contractors for your needs. If you simply opt for the first service you find, you may risk opting for a substandard service that causes more problems than it solves. Before you start to look for an electrical contractor, you should think carefully about what your exact needs are so you can communicate them clearly. You should have a clear idea of what your budget is, how long you expect the project to take and what you want the outcome to look like.
Many business owners often ask their associates if there is anyone they can recommend for carrying out electrical services duties. Another way to find the right electrical services contractor is to draw up a shortlist of four or five different companies and speak to each of them so you can get a deeper insight into how they can help you. Once you have spoken to each potential contractor, you should find it easier to identify the right option for your requirements.
Looking for testimonials is another great way of finding the right electrical services provider. Few reputable service providers will hold back when it comes to pointing you in the direction of satisfied clients. If testimonials from well-known companies and organisations appear on their website, these will almost certainly be genuine. Positive feedback from a well-known client will nearly always be a symbol of quality. Never hesitate to ask for references if you feel you require them.

You also need to look for accreditations. MSE are accredited by a number of leading bodies such as the International Powered Access Federation (IPAF), the Construction Skills Certification Scheme (CSCS) and the Prefabricated Access Suppliers and Manufacturers Association (PAMSA). This means you can rest assured you're working with a high-calibre company when you opt for our services. It is often wise to choose a company that can not only provide installation services but design your solution too, providing a unified solution. You also need to ensure your company is regulated and marked against such industry standards as ISO9001 and NICEIC – as MSE are.
You should have no trouble in terms of getting in touch with your chosen contractor when you need to. A strong social media presence is always a good sign of quality. For instance, if their Facebook page tells you they are 'very responsive' to messages, this may put your mind at rest. You should be able to contact the company through a variety of channels, including e-mail, social media, their website and phone. Review sites are also a good source for learning more about a company's reputation. Stick to the most well-known sites so you know fake reviews are being clamped down on stringently. By taking these steps, you can heighten the chances of entering into a relationship you won't come to regret further down the line.
Talk to MSE today
MSE have completed projects for a large number of well-known clients over the decades, with recent works having been carried out for brands including Sainsbury's, the National Trust and London's Union House. You are more than welcome to consult MSE at any time if you do have any questions about the electrical services that we offer, whether you're in need of access control services, CCTV, emergency lighting, fit-outs, automatic doors or anything else. More and more discerning clients are choosing MSE over the competition thanks to our decades of experience and outstanding customer satisfaction rates.
You can follow MSE on social media channels like Facebook and Twitter to keep up with the latest news and developments or additions to our services. At MSE, we provide services for a whole host of clients seeking exemplary electrical services, including banks, industrial clients, corporate clients, manufacturers, retailers, hotels, schools, colleges and universities, care homes and hospitals. We are located in the centre of the UK, which puts us in an ideal location to serve clients across the country and always go the extra mile to generate the satisfaction that you require.
Look no further than MSE when you require electrical services from a long-established company with over 30 years of experience to draw upon. Whether you need PAT electrical testing, fixed electrical testing, electrical inspection services or anything related to electrical services, air conditioning, data networking or renewables, we can assist you.
You can get in touch with us via our Facebook and Twitter, or by using the contact form on our website. Alternatively, feel free to give us a call on 0800 0343 913 or send a message to sales@mse-uk.com. We always respond to messages promptly and have an expert team on hand to provide you with all the assistance that you require.