Other Services at MSE
Here at MSE, we implement professional mechanical and electrical services to commercial and industrial establishments. As well as the mechanical and electrical business we cover, we also provide an array of building installations services such as ceiling installations, flooring installation and even painting and decorating. We have over three decades of experience in these fields of the industry and aim to provide high quality but also good value for money. Our engineers carry devices to send relative job information efficiently which means a quick response time, they also receive ongoing training to keep us up to date with the latest developments.

Data Servers or Server rooms

Offices and commercial space

Factories

Production Space

Retail stores
Warehouses and Logistic Facilities

Workshops
Residential
Offering the complete service
Electrical Assistance you can count on
We can manage an entire electrical project including, emergency lighting, fire alarms, thermal imaging, access and security systems, such as CCTV, and if any building work is required whilst installing these, we can do that as well. We don't just do the installation work either, we will also carry out an inspection, as well as testing after the work has been completed. All this will be in line with British Standards, of course.
Heat and Air
Air conditioning and heating and ventilation techniques are becoming a necessity in some of our industries that we supply such as factories, offices or hotels. We will install, service and repair it in case anything should go wrong, and we will only fit the highest quality products. We are an accredited installer of Mitsubishi Electric air conditioning systems and we are also D1 approved of Daikin conditioning.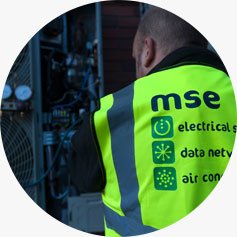 A reassuring service
Network Specialists
We have specialists in network cabling and provide the leading fibre and ethernet cable installation. With our in-depth knowledge data of cabling and installation, we have built a high profile portfolio such as The Royal Institute of Chartered Surveyors as well other reading companies and organisations throughout the country. We don't just start with the installation we can also design the infrastructure and always have the latest technology available.
Who we can help
Companies that may be looking for our services range from factories and warehouses, to schools and hospitals to banks and hotels, whether is it a new build or an existing development we will be able to help you. For schools that may be wanting to use our services for installation or repairs and servicing, all of our employees are CRB checked.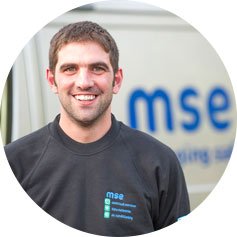 Your fully qualified team
A holistic service for a range of needs
With every project being unique, if you're looking to receive quotations regarding any of our above services, we will happily discuss what parts of your project we can do. Our ability to provide a range of services means you may only need us rather than numerous companies doing many different jobs. All our quotes are competitively priced, and we can negotiate exclusive rates for any industrial large scale projects. If you would like to receive a quote from MSE for any of our services, call 01527 582730 to speak to a friendly, professional member of our team who would be only too happy to discuss your needs.
Contact Information
MS Electrical Engineers & Contractors Ltd
Bridge House, 26 Hewell Rd
Redditch
Worcestershire
B97 6AN.
01527 582730

sales@mse-uk.com